The Many Healthy Benefits of Beets and Beetroot Juice
by Tony Isaacs
author of Cancer's Natural Enemy
(Best Years in Life) When some people think about beets, they turn up their noses and think "yuck!" However, health-conscious people who aren't fond of beets would be wise to expand their palette and discover ways to utilize and enjoy beets on a regular basis basis because the oft-maligned beet is one of the healthiest vegetables on the planet.
Beets are rich in betaine, which stimulates liver cell function and helps keep the bile ducts healthy and flowing so that the body can properly eliminate toxins. Beets also protect against heart disease because another benefit of betaine is its ability to reduce homocysteine levels. Homocysteine is the toxic amino acid that increases risk of cardiovascular disease.

Betaine, also known as trimethylglycine (TMG), is a minor "mood enhancer". Through a series of events, it increases serotonin levels and can be used to help relieve many cases of depression.

Drinking just over two cups of beetroot juice daily may help keep your blood pressure in check, according to a 2008 study. Within three hours of drinking 500 milliliters (about 17 ounces) of beetroot juice, volunteers showed a significant decrease in blood pressure. What's more, that drop in blood pressure was sustained for up to 24 hours after the juice was consumed.

Beets also help protect against cancer, particularly colon cancer, and there is something called "Beet Therapy" which doctors have used to get rid of tumors and to help with blood diseases and leukemia. Even the leaves of raw beets have been eaten and useful and beneficial to one's health. The leaves have been known to counter "garlic" breath and in Roman times Hippocrates advocated the use of beet leaves as binding for healing wounds.

Among the other healthy uses of beets are:

*Helping cleanse the colon
*Strengthening the gall bladder
*Increasing stamina
*Treat and curing boils, abscesses and even acne

Beets, which are low calorie and have no saturated fat, contain folic acid which is necessary for the production and maintenance of new cells. This is especially important for pregnant woman or anyone undergoing physical healing. Beets also contain sodium, magnesium, calcium, iron and phosphorous.

Beets are usually bright red (and sometimes white or yellow) and make a colorful and healthy garnish. They also can be made into a number of cold salads. Betacyanin is the pigment that gives red beets their color and is believed to be responsible for helping fight cancer.

Borscht is a vegetable soup made of beets and is a very popular and traditionally loved dish in Poland, Russia, Germany and other Eastern European countries. There are cold and hot Borscht soups and each country varies the ingredients somewhat, but beets are the one main and common ingredient of this revered hearty soup.

Juiced beets are usually called either "beetroot juice" or "beet juice". Beetroot juice has such a strong flavor, thus it is best blended with other juices (such as carrot, apple, and lemon) for better taste. Since juiced beets can be combined with other healthy ingredients for both taste and health benefits, many people prefer to consume beets in juiced form.

Here is a healthy and simple juiced beets recipe:

Beet Juice with Carrots and Celery

Ingredients:

*1 small organic beetroot (the small ones are sweeter!)
*2 large organic carrots
*1 stalk of organic celery

Directions:

1. Wash the vegetables using water and a vegetable brush.
2. Remove the carrot and beetroot tops. Peel the beetroot if the skin is tough. Otherwise, just cut off the top.
3. Slice up the vegetables to fit your juicer.
4. Juice and serve.

For a sweeter drink, add an apple, or use 2 apples instead of the carrots.
See also:
New study finds beetroot juice promotes brain health in older adults
Sources included:

http://altmedicine.about.com/od/juicefasting/a/beetroot_juice.htm
http://www.drdavidwilliams.com/legacy/issues/gallbladder.aspx
http://www.associatedcontent.com/article/538479/15_health_benefits_of_beets_fight_cancer.html?cat=51
About the author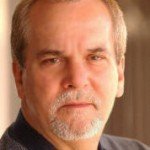 Tony Isaacs is a member of the National Health Federation and the American Botanical Council. He is a natural health advocate and researcher and the author of books and articles about natural health including "Cancer's Natural Enemy." Mr. Isaacs articles are featured at The Truth About Cancer, the Health Science Institute's Healthiertalk website, CureZone, the Crusador, Health Secrets, the Cancer Tutor, the Silver Bulletin, the New Zealand Journal of Natural Health, and several other venues. In addition, he hosts the Yahoo Oleandersoup Health group of over 3500 members and the CureZone Ask Tony Isaacs - Featuring Luella May forum. He is also the local moderator of the CureZone Cancer Alternatives forum. Tony and his partner Luella May host The Best Years in Life natural health website where their motto is "It's never too late or too early to begin living longer, healthier and happier lives."
Check out our newly updated and growing catalog!
The TBYIL Supplement & Health Catalog
The very best hand-picked natural supplements, health products and companies
100% Organic MicroComplexed™ IntraCELL™ Level IV Technology ~ 415 Nutrients All-In-One, Perfect Whole Foods & Phyto Nutrition ~ Super Energizing ~ All Natural Defense
.
The Most Scientifically Advanced, Clinically Proven, Health Promoting Organic Nutritional Supplement Available Today!
Contains about 30 ppm of .9999 pure silver in de-ionized water. Silver inhibits the growth of one-celled organisms, (such as bacteria and viruses) by deactivating the organism's oxygen metabolism enzymes. In turn, this destroys its' cell membranes, stopping the replication of its' DNA.
Available Now!
Click on the image for more information
The plant you need to make your own home remedy for cancer, hepatitis-C & more may be growing in your back yard! Read all about this proven remedy plus much more on how to naturally beat illness and live a longer, healthier and happier life.
Hawthorn Berry Heart Syrup


Considered by many to be the best heart tonic, used historically to help restore optimum health of the heart. Used for Angina, Arterial Disease, Atherosclerosis, High Blood Pressure, Cataracts, Congestive Heart Failure, Coronary Artery Disease, Eye Health and Glaucoma.


Cayenne pepper has been called "the king of herbs" with good reason, as it has been prized for thousands of years for its healing powers and folklore from around the world has recounted amazing results in simple healing and baffling health problems. In particular cayenne pepper is good for the heart and circulatory system and can be a lifesaver in the event of a heart attack - if you have concerns over heart attacks, never leave home without it! 1 fl oz (30 ml).
See:
Cayenne Pepper - The King of Herbs
Produced with "Ultra-Sonic Molecular Encapsulation" using organic Sunflower Lecithin, Utopia Naturals Liposomal Vitamin C delivers 1000 mg of Vitamin per dose directly to the bloodstream


Nano technology enables CBD cannabinoids and other nutrients to pass the blood brain barrier and deliver a NANO AMPLIFIED EFFECT (gives up to 10 X the effect). 300 mg per bottle, 10 mg per Gummy, 30 Gummies per bottle.