How I Healed My Inguinal Hernias Without Surgery
by Tony Isaacs
author of Cancer's Natural Enemy
(The Best Years in Life) Several years ago I was diagnosed with double inguinal hernias (which is where the intestines begin to emerge from the weakened hole from whence the testicles descended down through the scrotum before birth. One was a lump about the size of a golf ball and the other one, though diagnosed by the perhaps surgery-happy doctor, had not appeared nor manifested any pain or discomfort. The doc wanted to operate right away, but I declined did some research and ended up curing both hernias without surgery. Here is what I did:

First I got an excellent hernia support belt to wear. There are other ones far more expensive that may work well, but the one I used worked great for me. Here is a link to it on Amazon

Then I avoided strenuous exercise/physical activity but also took regular daily walks and did some moderate exercise (all with the hernia belt on).
I lost some weight to help reduce the pressure on the hernias.

Every day I rubbed Dr. Christophers Complete Tissue & Bone Ointment on and around the affected area twice daily (don't rub too hard).

And I also took Dr. Christopher's Complete Tissue & Bone Capsules as directed as well as other supplemental items such as comfrey, Manuka honey, aloe vera, fennel seeds, slippery elm and licorice root.

Worked for me. No sign of an hernia in just a few months and here I am years later with no return of the hernia(s) But I do try to not strain that area by lifting too much weight or otherwise putting too much pressure "down there".
See also:
The Best Years in Life Natural Remedies
11 Effective Home Remedies For Hernia
Source included personal experience and:
http://www.groin-hernia.com/herniabible/craig.html
https://www.ayurvediccure.com/5-effective-natural-cures-for-hernia/
https://www.organicfacts.net/home-remedies/hernia.html
About the author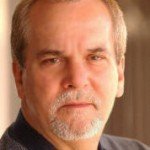 Tony Isaacs is a member of the National Health Federation and the American Botanical Council. He is a natural health advocate and researcher and the author of books and articles about natural health including "Cancer's Natural Enemy." Mr. Isaacs articles are featured at The Truth About Cancer, the Health Science Institute's Healthiertalk website, CureZone, the Crusador, Health Secrets, the Cancer Tutor, the Silver Bulletin, the New Zealand Journal of Natural Health, and several other venues. In addition, he hosts the Yahoo Oleandersoup Health group of over 3500 members and the CureZone Ask Tony Isaacs - Featuring Luella May forum. He is also the local moderator of the CureZone Cancer Alternatives forum. Tony and his partner Luella May host The Best Years in Life natural health website where their motto is "It's never too late or too early to begin living longer, healthier and happier lives."